EMOTIONAL INTELLIGENCE IN ADOLESCENTS: A GENDER BASED COMPARISON
sadaf Hafeez Chohan

institute of clinical psychology,university of Karachi
Abstract
OBJECTIVE
The objective of this study was to explore the difference in the level of emotional intelligence between school going boys and girls, Karachi, Pakistan.
STUDY DESIGN
Cross sectional research design.
PLACE AND DURATION OF THE STUDY
Data were collected from private schools of Karachi ,Pakistan, from January 2019 to February 2019.
SUBJECTS AND METHODS
The sample of this study was comprised of 600 school students from Karachi, Pakistan. Research questionnaires; Emotional Intelligence, Questionnaire for Adolescents (TEIQue-ASF) were used to collect the data.
RESULTS
The findings indicates there is difference in the mean of emotional intelligence of girls 141.95 (SD= 19.67) and the Mean score of boys was 139.64(SD= 17.56). The scores depict that there is no statistically significant difference between girls and boys emotional intelligence in Pakistan as the p-Value 0.130 is higher than the significance level of 0.05.
CONCLUSION
It is concluded that there is no significant gender differences found in the level of emotional intelligence.
KEY WORDS
Emotional Intelligence, Adolescents.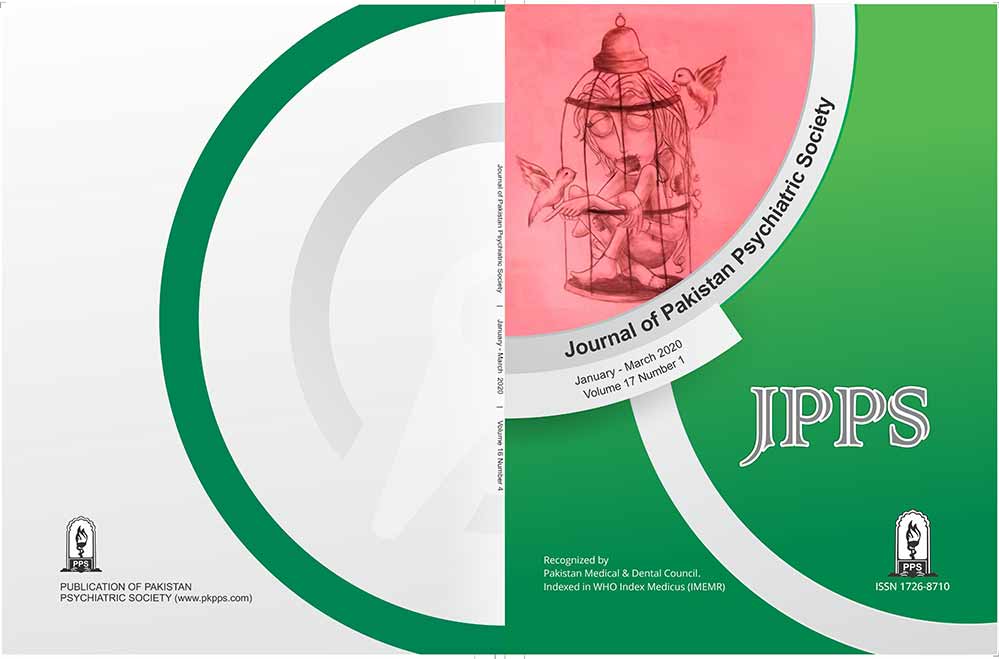 How to Cite
Chohan, sadaf H. (2020). EMOTIONAL INTELLIGENCE IN ADOLESCENTS: A GENDER BASED COMPARISON. Journal of Pakistan Psychiatric Society, 17(1). Retrieved from https://jpps.pk/index.php/journal/article/view/32