JOURNEY OF ORGANIZING WPA THEMATIC CONGRESS
Majid Ali Abidi

institute of clinical psychology
Abstract
How the Journey Started?
"Hey, Majid, why are you not taking any dessert?" asked Prof. Afzal Javed,1 the President of World Psychiatric Association.
"No. Thank you, Sir. I want to maintain my weight," I answered.
"You know there is another good strategy to control your weight. Why don't you organise a WPA Thematic Congress in Karachi!" intervened Prof. Nasar Sayeed Khan, a former President of Pakistan Pakistan Psychiatric Society.2
This was almost two years ago in Lahore, while I was enjoying dinner in the company of these esteemed colleagues.
The next evening at the Fountain House Lahore3 dinner, the three of us had the same idea. This is how the seed for organising a WPA Thematic Congress in Karachi was planted.
.
The following day, we conducted an unofficial meeting to plan the first-ever WPA Thematic Congress in Karachi.
To think it all began there…!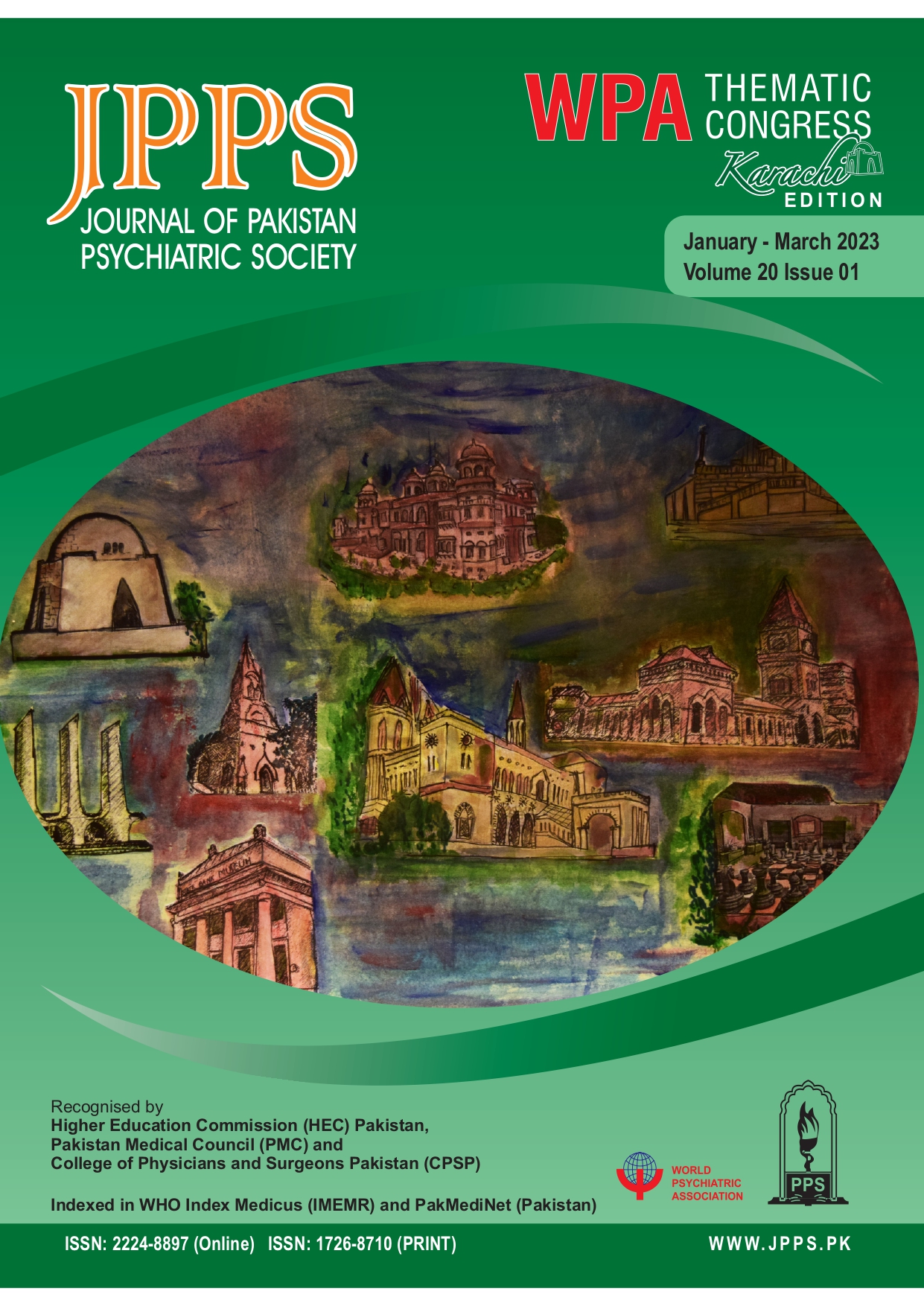 How to Cite
Abidi, M. A. (2023). JOURNEY OF ORGANIZING WPA THEMATIC CONGRESS. Journal of Pakistan Psychiatric Society, 20(01). Retrieved from https://jpps.pk/index.php/journal/article/view/252