PUBLIC MENTAL HEALTH: AN AGENDA FOR ACTION
Keywords:
Mental health, Mental well-being, Public mental health
Abstract
Mental disorders accounts for at least 20-25% of global disease burden. This could be due to a combination of most lifetime mental disorder arising before adulthood, and broad range of impacts across health, education, employment, social relationships, crime, violence, and stigma. Poor mental wellbeing has a similar range of impacts. It is a pity that crises such as COVID-19 are likely to further increase prevalence of risk of mental disorder, relapse of mental disorder and poor mental wellbeing across all populations. The public mental health conceptual framework brings together many perspectives into a comprehensive agenda for future action. Public mental health (PMH) takes a population approach to sustainably reduce mental disorder and promote mental wellbeing through provision of population required levels of PMH interventions. This approach does acknowledges that a wide range of determinants across individual, family & community levels contribute positively or negatively to mental health and well-being. Taking public mental health as a conceptual framework, the World Psychiatric Association's Action Plan for 2020-23 also defines emerging needs and priorities, from a worldwide perspective, in some specific areas of public mental health. Given that globally, only a minority with mental disorder receive any treatment, there is an outstanding need to promote and practice mental health as public mental health.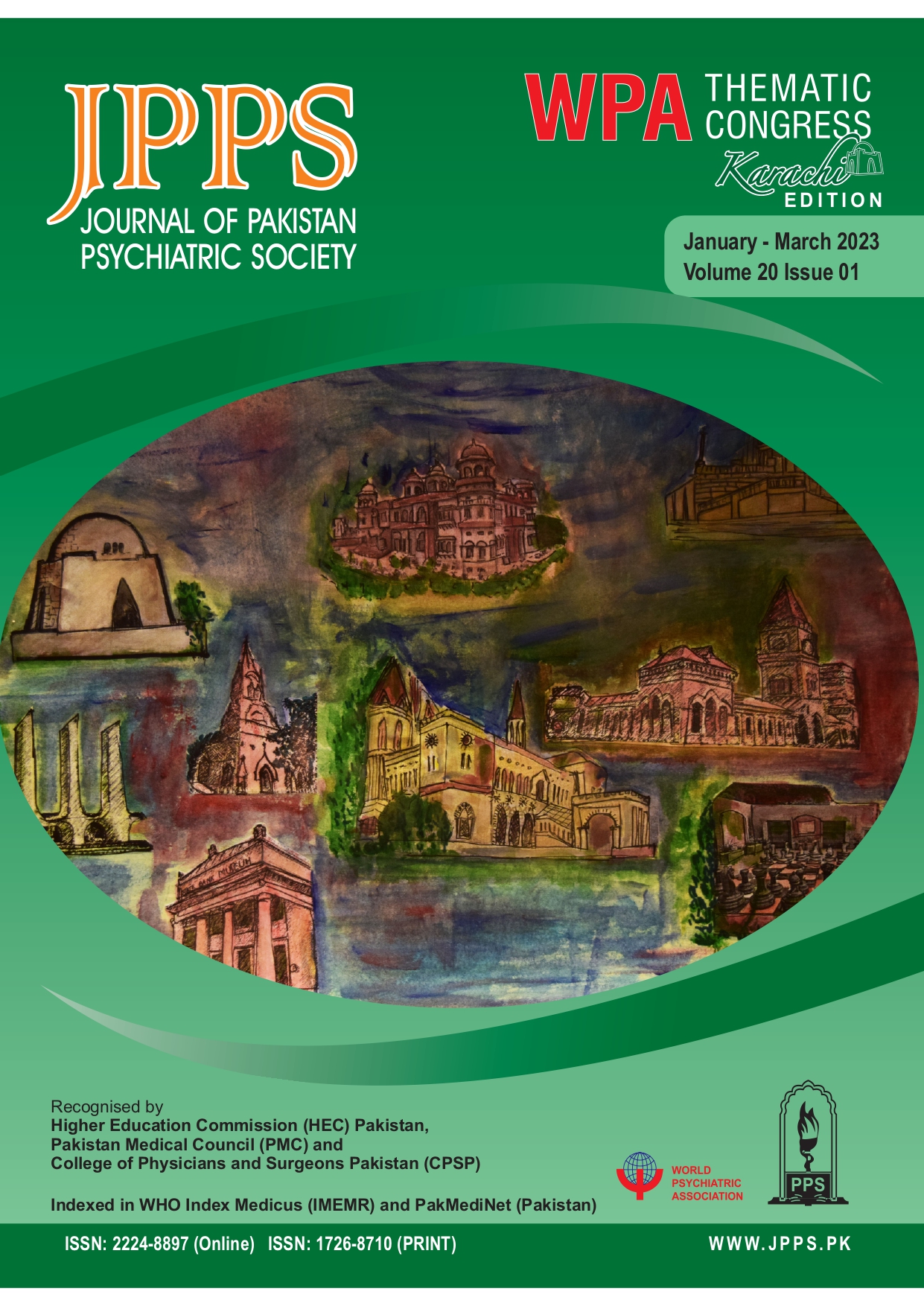 How to Cite
Javed, A. (2023). PUBLIC MENTAL HEALTH: AN AGENDA FOR ACTION. Journal of Pakistan Psychiatric Society, 20(01). Retrieved from https://jpps.pk/index.php/journal/article/view/249