ASSOCIATION OF SOCIAL MEDIA ADDICTION WITH ACADEMIC PROCRASTINATION, PERFORMANCE AND INSOMNIA AMONG MEDICAL STUDENTS
Musaddiq Kaleem

Jinnah Sindh Medical University

https://orcid.org/0000-0003-4121-9132

Javeria Kamran

Dow University Of Health Sciences

Asma Ashraf

Dow University Of Health Sciences

Muhammad Ilyas

Balochistan Institute of Psychiatry and Behavioral service Quetta

Kiran Abbas

Aga Khan University Hospital

Jawed Akbar Dars

Jinnah Post Graduate and Medical center
Abstract
Objectives:
Social Networking Site Addiction [SNSA] has been overwhelmingly increasing in the past few years, with obvious adverse effects on its users. This addiction has created a strong tendency in academic students to procrastinate, lose sleep and also has affected their academic performance.
Design:
A cross-sectional study was conducted to find out the association of social media addiction with academic procrastination, performance, and insomnia.
Place and duration of study:
The study was conducted at department of psychiatry Jinnah Post Graduate Medical Center (JPMC) from 12th July, 2021 till 24th December, 2021.  
Patients and Methods:
This study was open to undergraduate students and those who had recently commenced their internship at JPMC. Any student who was absent from their assigned ward or did not provide consent was excluded from the study. Data was collected using a questionnaire that consisted of three pre-formed scales for social media addiction, academic procrastination, and insomnia. In addition, demographic information such as age, gender, and year of study was also gathered.
Results:
Our study involved 231 participants and found that higher levels of procrastination, especially in males, were significantly correlated with decreased sleep quality (p<0.0001). We used the Chi-Square test and Independent Samples t-test to determine this relationship. However, we did not find a significant correlation between SNSA and the academic performance of medical students.
Conclusion:
This study underlines that medical students with high levels of social media addiction may have an increased risk for negative outcomes of academic procrastination and insomnia.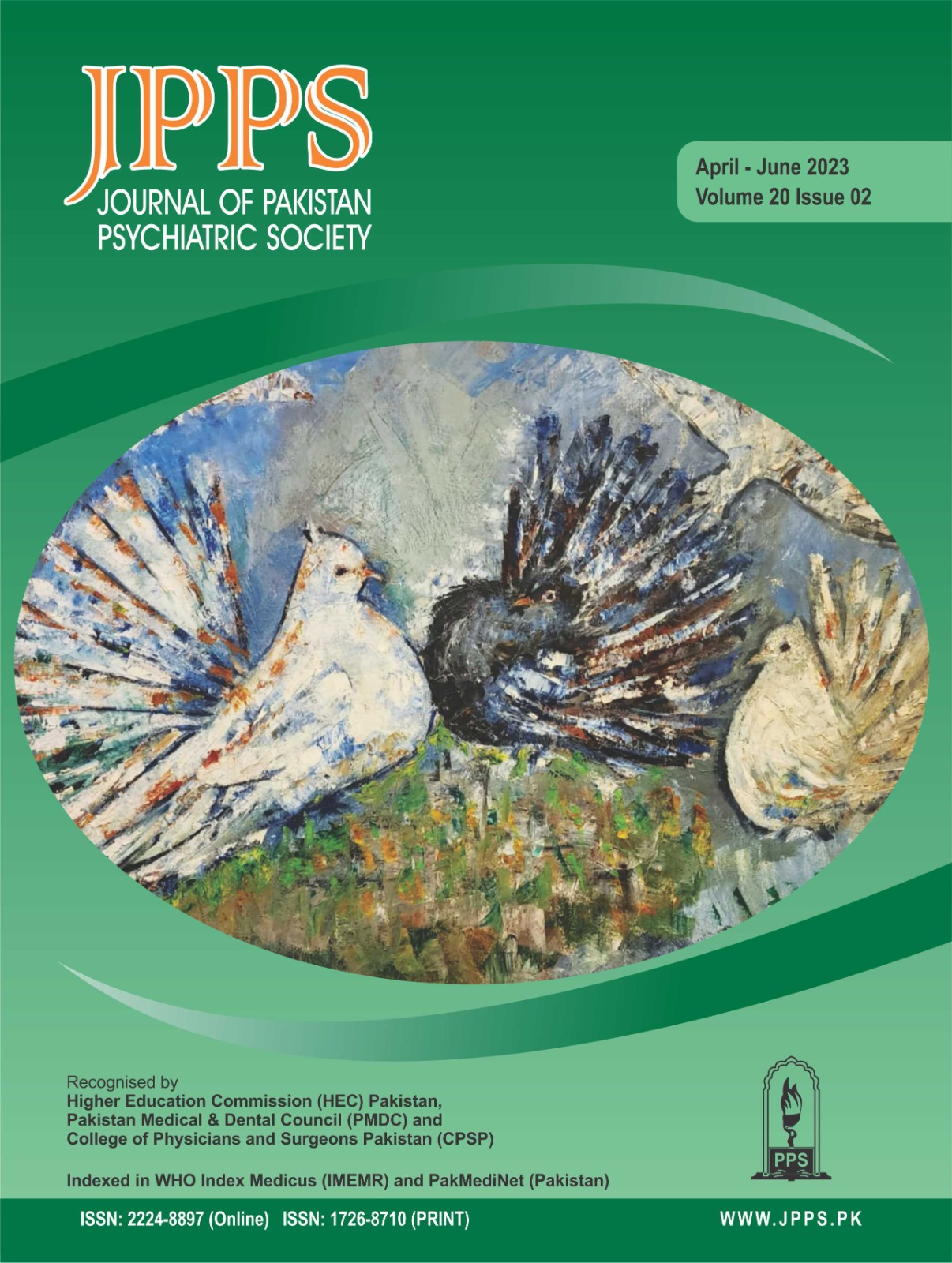 How to Cite
Musaddiq Kaleem, Javeria Kamran, Asma Ashraf, Muhammad Ilyas, Kiran Abbas, & Jawed Akbar Dars. (2023). ASSOCIATION OF SOCIAL MEDIA ADDICTION WITH ACADEMIC PROCRASTINATION, PERFORMANCE AND INSOMNIA AMONG MEDICAL STUDENTS. Journal of Pakistan Psychiatric Society, 20(02). Retrieved from https://jpps.pk/index.php/journal/article/view/239