Personality Traits, Optimism and Somatic Symptom Disorder among Female University Students during Covid 19
sitara Kanwal

University of Management and Technology

Bakhtawar Mir

Ayesha Mushtaq
Abstract
OBJECTIVE
The present research aimed at exploring relationship among personality traits, optimism and somatic symptom disorder among female university students during COVID-19.
STUDY DESIGN
Cross-sectional research design.
PLACE AND DURATION OF THE STUDY
The following research was conducted in Department of Applied Psychology, University of Management & Technology, Lahore from June 2020 to 30March 2021.
SUBJECTS AND METHODS
Purposive sampling strategy was used to obtain a sample of 110 female students from different universities of Lahore using mixed mode (face to face & online) of data collection.  The 24-item Brief HEXACO Inventory, Life Orientation Test (LOT) and Patient health questionnaire used in study.
RESULTS
Results showed that personality trait (emotionality) was found negatively significant with optimism and positively significant with somatic symptom disorder. Optimism was found to be negatively significant with somatic symptom disorder.
CONCLUSION
The present study concluded that emotionality is positively related with somatic symptom disorder. The optimism was negatively correlated with somatic symptom disorder.
KEY WORDS
Emotionality, Optimism, Somatic symptom disorder, COVID-19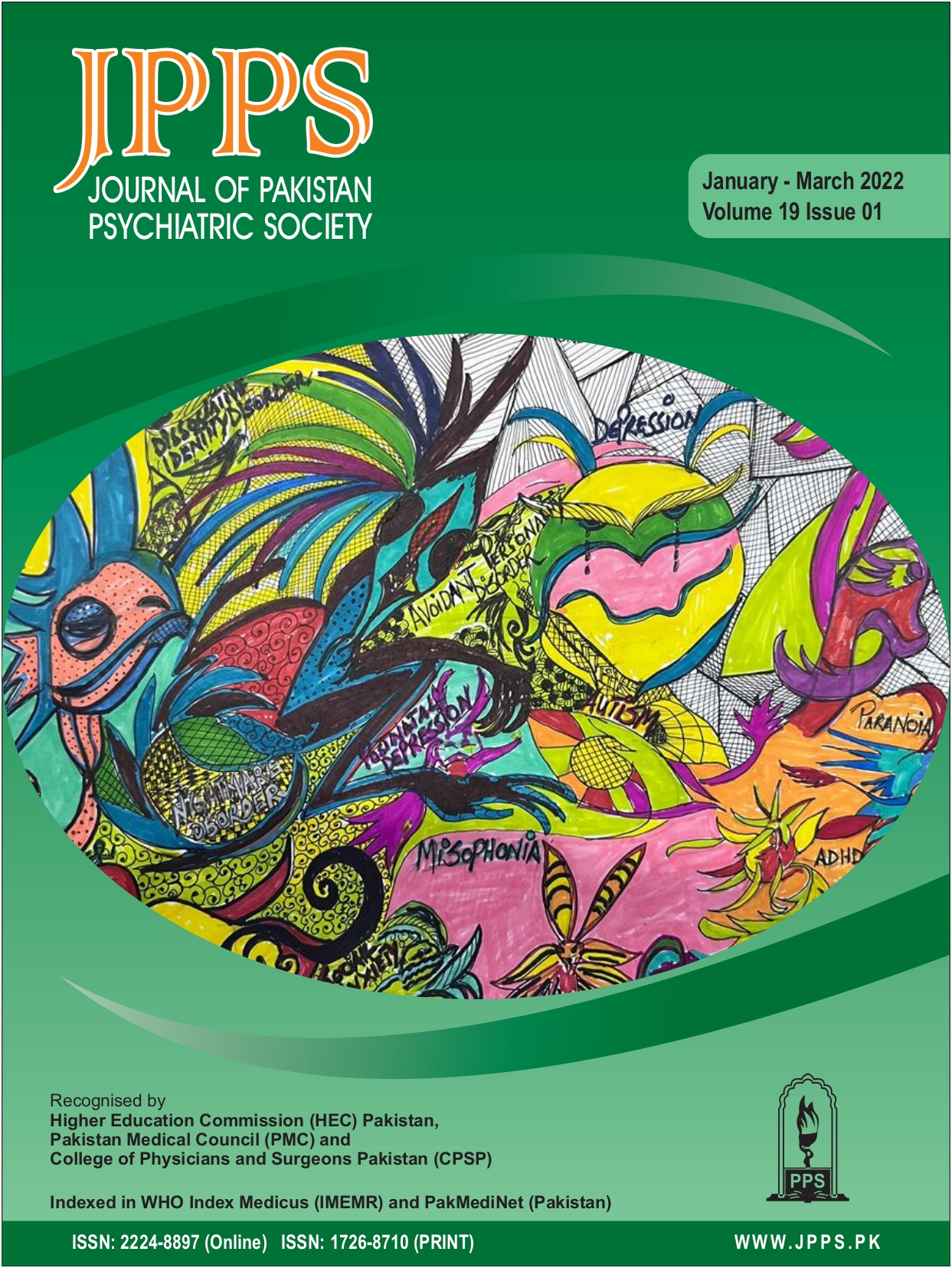 How to Cite
Kanwal, sitara, Mir, B., & Mushtaq, A. (2022). Personality Traits, Optimism and Somatic Symptom Disorder among Female University Students during Covid 19. Journal of Pakistan Psychiatric Society, 19(01). Retrieved from https://jpps.pk/index.php/journal/article/view/114